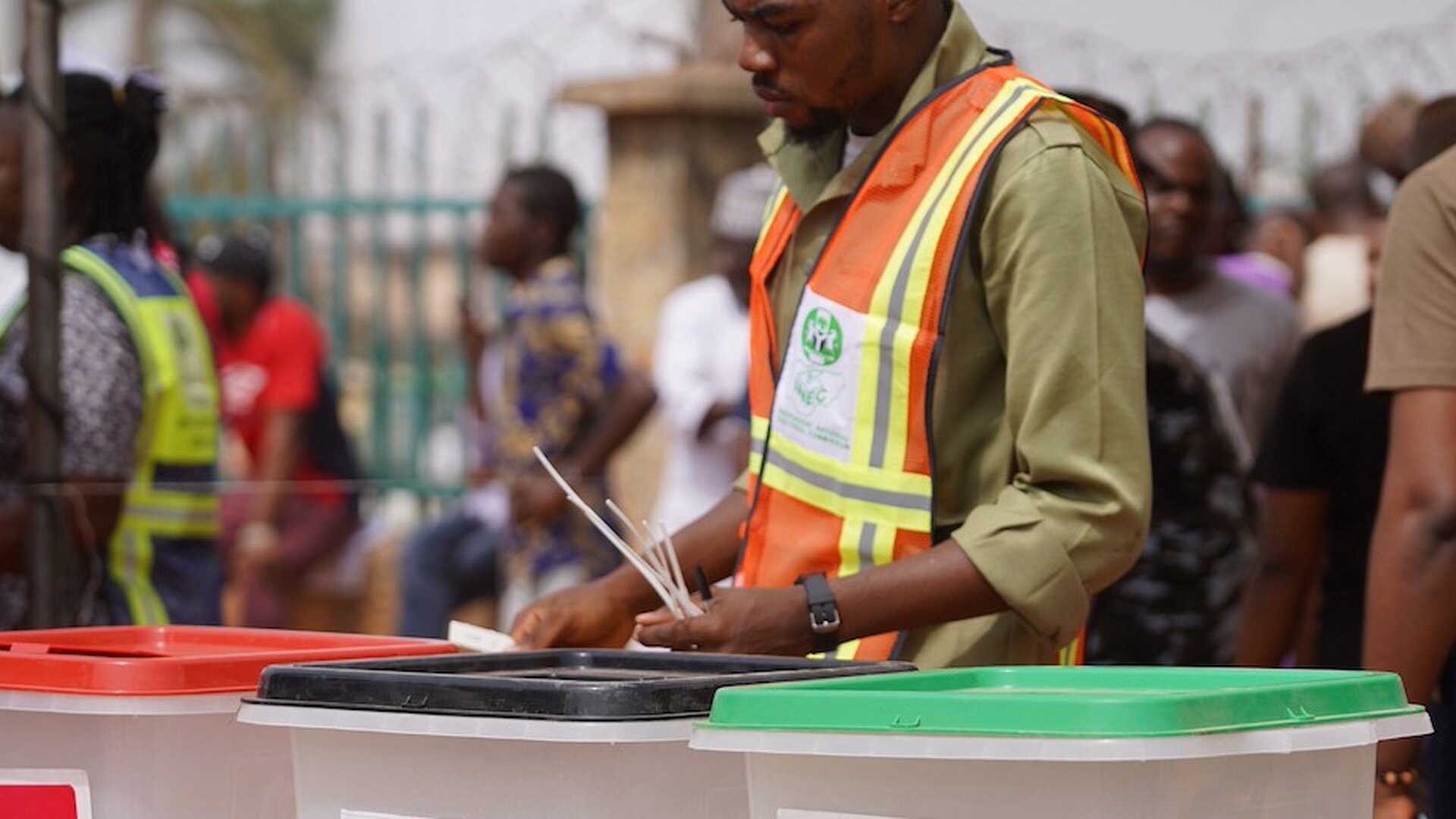 Rounding off a Year of Elections - Bayelsa, Imo and Kogi go to the polls
On 11 November 2023, three Nigerian states will go to the polls to elect state governors. At first glance, Bayelsa, Imo and Kogi states do not feature prominently among bellwethers and battlegrounds when discussing Nigerian politics. Yet, in the wake of the most divisive and contentious election in Nigeria since the return to democracy in 1999, these polls might help solidify or correct some of the more concerning elements of those polls.
2023 in Nigerian Politics
The recently conducted general elections were largely devoid of actual issue-based campaigning. Most parties and politicians leaned into their different identities to try and address the expected apathy of citizens tired of failed promises. This meant that key issues such as the economy, foreign policy and security solutions were often neglected. President Bola Tinubu, of the ruling All Progressives Congress, continued a trend of Nigerian presidential election victors failing to attend a debate with other prominent frontrunners. In fact, the only platform to host the major candidates was during their individual sessions at the United Kingdom's Chatham House.
Nigerian politics rewards the party and base of the president, and many were mindful of the way the previous Muhammadu Buhari-led government made imbalanced appointments and largely marginalised parts of the country. Furthermore, parties appeared to ignore the convention of alternating power between region and religion in favour of more pragmatic politics. Yet, a national contest is expectedly different from a state election – with its different factors, albeit with a more expected homogenous population.
Incumbents and Insurgents
An interesting point to note is that Bayelsa and Imo will see incumbent governors seek re-election, despite not being initially declared winners of the last elections. Duoye Diri was named Bayelsa governor on the eve of the inauguration after the original election winner, David Lyon, was disqualified for having a running mate with incorrect qualifications. In Imo State, Hope Uzodinma took almost a year before he was sworn-in, after the Supreme Court added some nullified votes to his total. These contests will review their performance especially since the originally declared winners are not contesting this time around. Kogi's contest will be more of a review of Yahaya Bello's two terms in office, especially since his handpicked successor has emerged as his party's nominee.
But these elections are by no means straightforward. For starters, while the presidential vote in Kogi and Bayelsa saw the state governors 'deliver' their states for their party's nominees, Imo was won by Peter Obi of the Labour Party. This has led to some anticipation over a stronger performance for the party in the election and the possibility of an upset in the state. Imo was also home to the most attacks on facilities of the electoral management body, INEC, in the run up to the 2023 general elections. Concerns over insecurity could also rear its head in the polls. Likewise, Bayelsa will also witness a clash between the incumbent governor and one of his predecessors who is bidding to return to the governorship. After an initial disqualification, a recent ruling of the Appeal Court has enabled Timipre Sylva of the APC to contest in the election. His running-mate is Joshua Maciver, a former militant who has been criticised for inciting violence in the elections. Similarly, one of the major opposition candidates in Kogi is PDP's Dino Melaye, a former senator and an active member of his party in the last elections. While the incumbent parties are in fairly strong positions to return to power, they are also facing strong coalitions that could affect their chances if taken lightly.
Institutions and Interventions
Besides the expected political challenges, there are also several factors that will play a role in shaping the outcome of the elections. First is INEC's capacity to deliver on the promises of electronic transmission of the results after the glitches that affected the presidential election results in February. Beyond that, there is also the question of ensuring that there are no logistical hiccups in delivering the voting materials across the different states. Bayelsa for example is home to several creeks and river bodies, while Kogi is one of the largest states by landmass in the country. Finally, there is the need to ensure that ad-hoc staff recruited for the elections are confident in being protected and insulated from the violence that is always a possibility in a Nigerian election.
Secondly, this will factor into how much citizens feel safe enough to come out and vote. Voter turnout in elections has dropped on a national average, but also across the three states. When comparing the 2023 presidential elections to those from 2019, Bayelsa's voter turnout dropped by 20 points from 36.4 to 16.4, Kogi's dropped by 9 points from 33.6 to 24.6, while Imo's was less at 4 points from 23.9 to 19.8. Admittedly, turnout does improve during governorship elections in general – Kogi's was 37.9 in 2019 and Bayelsa's was even higher at 54.8. Yet, these numbers might be affected in particular LGAs, if senatorial zones fail to turn out, and affect particular strongholds for the different parties.
Lastly, and perhaps most importantly, these polls will also be affected by the prevalent mood in the country after over four months under a new president. Policies ranging from the removal of fuel subsidy to floating of the Naira have been issued alongside complaints of sectional appointments as well as financial allotments to public office holders perceived as being insensitive. Ultimately, this might be seen by citizens in those states as a chance to reward or punish the government of the day – national and/or state.
As expected, there are more factors that will determine the results of the three state elections. Some, such as some senatorial zones feeling marginalised in producing governors will play a role while others might look at neighbouring states and seek a new path forward. Ultimately, these elections will contribute to the legacy of politics in the country, especially for a younger generation – for better or worse.
Afolabi Adekaiyaoja is a Research Analyst at the Centre for Democracy and Development