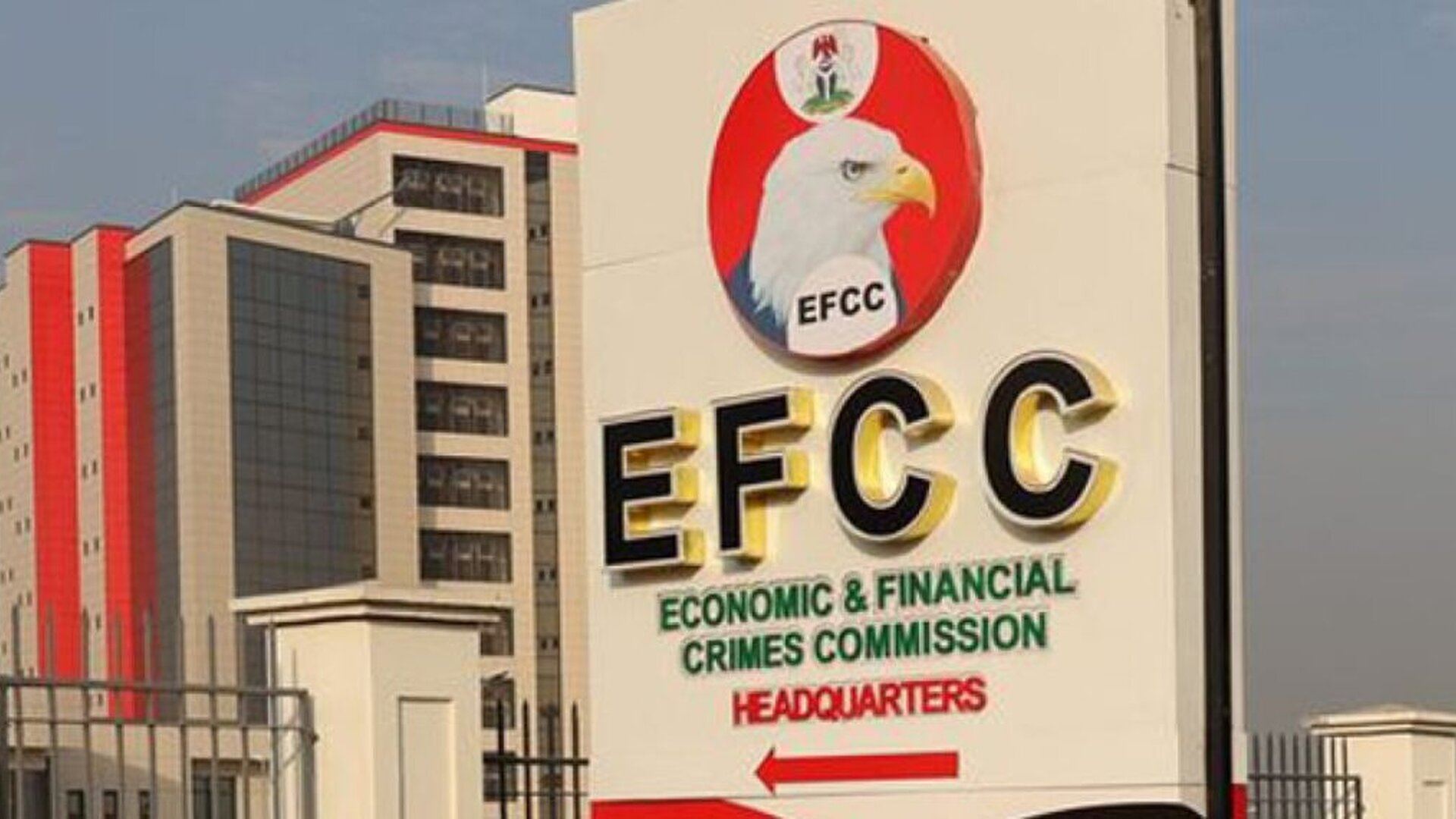 Rethinking Nigeria's Anti-Corruption Campaign
 Political corruption in Nigeria is not a new phenomenon, and can be traced back to pre-colonial times. The rapid economic development witnessed shortly after Nigeria's independence in 1960 was attended by inherent periods of social disruptions, upheavals, and political instability underpinned by ethnic and regional politics. The emerging middle class of the period, developed an ostentatious and conspicuous consumption lifestyle and, with it, strong incentives for clientelism and political corruption. Indeed, as early as the late 1950s and 1960s, the Foster-Sutton and Justice Coker Commissions had been constituted to address the malfeasance. Reports of both Commissions revealed impropriety perpetrated by top level politicians to divert millions of pounds to serve private ends in the African Continental Bank (ACB) in Eastern Nigeria and the defunct marketing boards in Western Region. The situation accentuated at independence, which set the stage for the first military incursion into Nigerian politics in 1966 and the advent of military rule. It is instructive that the major reason advanced for the 1966 coup d' etat was the corrupt practices of the political class at both federal and regional levels. Remarkably also, all successive military coups have identified corruption as the reason for the overthrow of the previous regime.
Sixty-three years after independence, each and every regime has attempted, using different initiatives and strategies, to address the menace. Yet, corruption remains a key and festering issue and continues to drain the country's resources with dire multidimensional consequences. Tribunals and Commissions of Inquiry, Ad-hoc committees and special units have, at different times, been instituted to tackle corruption to no avail. The first major frontal attempt at fighting corruption structurally, was the promulgation of the Corrupt Practices Decree of 1975 by the Murtala Muhammed Administration. The modest successes of that administration was short lived as that regime lasted barely a year before it was overthrown. The second Republic (1979 - 1983) and the successive military regimes (1984 - 1999) witnessed intensified prebandalist tendencies, patronage and unprecedented corruption; with the Abacha regime recorded internationally as the most primitive in capital accumulation with over USD$2-5 billion stolen from public coffers
With the return of democracy in 1999 and, following Nigeria's ratification of the United Nations Convention against Corruption (UNCAC) in 2004, specialized agencies dedicated to combating corruption were established.  Nevertheless, the total decadence of our moral values, the unbridled monetization of our politics and the quest for the acquisition of personal riches and live luxurious lives abroad, has fuelled the sustenance of corruption in Nigeria and stymied any earnest efforts to curb its spread.  Today, the outcome of elections and the leadership that emerge is largely determined by corrupt practices. Money politics has ensured the recycling of leadership failures, and with it, poor governance delivery.
It is appropriate to begin to interrogate the anti-corruption strategy, with a view to determining whether the existing approaches are working or not and what needs to be done to effectively confront corruption which has assumed the status of an untamed behemoth that has led to state capture.    
Fighting Corruption with Mixed Results
Consistent with the provisions of UNCAC, Nigeria, under President Olusegun Obasanjo established the Independent Corrupt Practices Commission (ICPC) and the Economic and Financial Crimes Commission (EFCC), in 2000 and 2003 respectively. Other enabling legislation such as the Money Laundering Prohibition Act was also enacted in 2003. This was accompanied with a set of comprehensive economic reforms of the public sector (including the judiciary) under the National Economic Empowerment and Development Strategy (NEEDS). Specifically, the reforms aimed at the following: eliminating monopoly, by privatisation and deregulation; reducing discretion, by streamlining functions and reinforcement of controls; and removing administrative opacity, by increasing transparency and accountability, particularly in public revenue collection and expenditure. On the enforcement side, for the first time, the newly constituted anti-corruption agencies ramped up prosecutions by bringing to justice high profile public officials.
Subsequent administrations have, to various degrees, strived to improve on the foundation laid by President Obasanjo, particularly using technology to reduce discretion and centralize public revenue accounts to ensure better  monitoring and tracking disbursements. However, despite these initiatives and campaigns against corruption, it has persisted and remains a negative reason for the disruption of the economic and social wellbeing of citizens. Ironically, the 2023 election cycle remains the first one where anti-corruption promises were not as prevalent and where it was not used as a buzzword to attract votes. All this has done is lead to the frustration and consternation of citizens and international partners who have invested so much resources to help reduce the problem.
While various administrations continue to dispute the poor rating of Nigeria on corruption by international institutions; citizens perception and rating which, often accords with the international ratings can hardly be faulted. Indeed, some reports of the anti-corruption agencies themselves tend to support the international rating agencies. In its 2020 report, the ICPC 'Nigeria Corruption Index: Report of a Pilot Survey',  said an estimated N9.4 billion was exchanged in a bribe-for-judgement scheme in Nigeria's judicial sector between 2018 and 2020. The sheer volume of asset recoveries by both the EFCC and ICPC annually as published in their reports speak to both success of enforcement and also the near total failure of prevention. Anti-corruption cannot be said to be successful when the incidence is not reducing and the amount of recovered assets every year is on the rise.
In a corruption survey conducted by the UN Office of Drug Control (UNODC), in partnership with the Nigerian Bureau of Statistics (NBS) in 2019, it was reported that 30% of Nigerians paid a bribe or were asked to pay a bribe by a public official. The report also indicated that 52% of Nigerians perceived that corruption has increased. A country with more than half of its population suffering from multi-dimentional poverty induced by the disruptive effect of corruption; with one of the highest unemployment rates in the world cannot be said to be effectively fighting corruption and curtailing waste.
Neither are the various mind boggling cases of theft of humongous public wealth by top administration officials and the lethargy associated with the prosecution of some of the PEPs, is indicative of effectively controlling corruption or setting good examples of deterrence. Scant attention has also been given to the various foreign reports such as Paradise Papers, Panama Papers etc which indicted top PEPs for money laundering and starching huge resources abroad. Even some of the few PEPs successfully prosecuted and convicted have been granted state pardon under controversial circumstances, for alleged reasons of ill heath and age. Citizens see this as a policy summersault and a contradiction to the National anti-corruption strategy which emphasizes deterrence as a key component in the fight against corruption. It is apparent that the so-called thrumped-up political will has lost its value to political expediency?
Within the context of the above, can there be any dispute on the TI ranking of Nigeria in 2023 as scoring 24/100 or 150th out of 180 countries? The rating by the Financial Action Task Force has also grey-listed Nigeria, since it has been adjudged to have outstanding strategic deficiencies in its anti-money laundering, terrorist financing, and proliferation financing regimes. This follows precedence that, since 1999, Nigeria has been in and out of the FATF infamous list of Non-Cooperating Countries and Territories (NCCTs). This is not indicative of a country with a robust and sustained anti-corruption strategy which is being effectively implemented.
The Need for Change of Strategy
Establishing various anti-graft institutions to combat corruption in the country is good but not a magic wand. Neither political expression of zero tolerance to corruption or political will is sufficient. We must first begin to see corruption as a deep-seated symptom of power imbalance, institutional weakness and accountability gaps. We need to begin to concretely demonstrate to citizens the gains of anti-corruption through improved service delivery, drastically reducing official abuses, implement real transparent procurement processes, reduce cost of governance and infuse transparency into asset declaration of public officials.
An environment must be created for citizens to regularly interrogate public expenditure and demand explanation as may be appropriate. The Freedom of Information legal framework is not working and has added to citizen frustration following the refusal of public officials to share information under the guise of official secrets or national security. These points also add to an important fact - The power of citizens in a democracy is critical. Failure to deploy it in the fight against corruption is a minus. Citizens should be afforded the opportunity to access tools that will facilitate the exposure of waste and corrupt tendencies. This will also help to address low trust between citizens and anti-corruption agencies, who assume that little progress is made and see such efforts as political witchunts.
Citizens action is equally important in ensuring that our democratic governance is on track. The civil society, community networks and social associations need to be mobilized and coordinated. It is a long drawn battle that cannot be won on the short run. But sustained action will make a difference. Strengthening anti-corruption agencies (ACAs) and deploying state of the art technology is desirable, but will only produce tangible results when citizens are involved. The much talked about independence of the ACAs and harmonious collaboration will only be realized if and only if the democratic process is sanitized and true and servant leaders begin to emerge. The political elites cannot willing grant independence to the ACAs against their own interest.
The next administration will face a plethora of issues and a potential pitfall in managing the rising cost of Nigeria's fuel subsidy. Ensuring that personnel, policy and procedural changes are put in place to fight corruption will be key in guaranteeing its success. The country might not be able to survive anything less than progress in its fight against corruption.
 Abiodun Olakunle is a Program Officer at the Centre for Democracy and Development