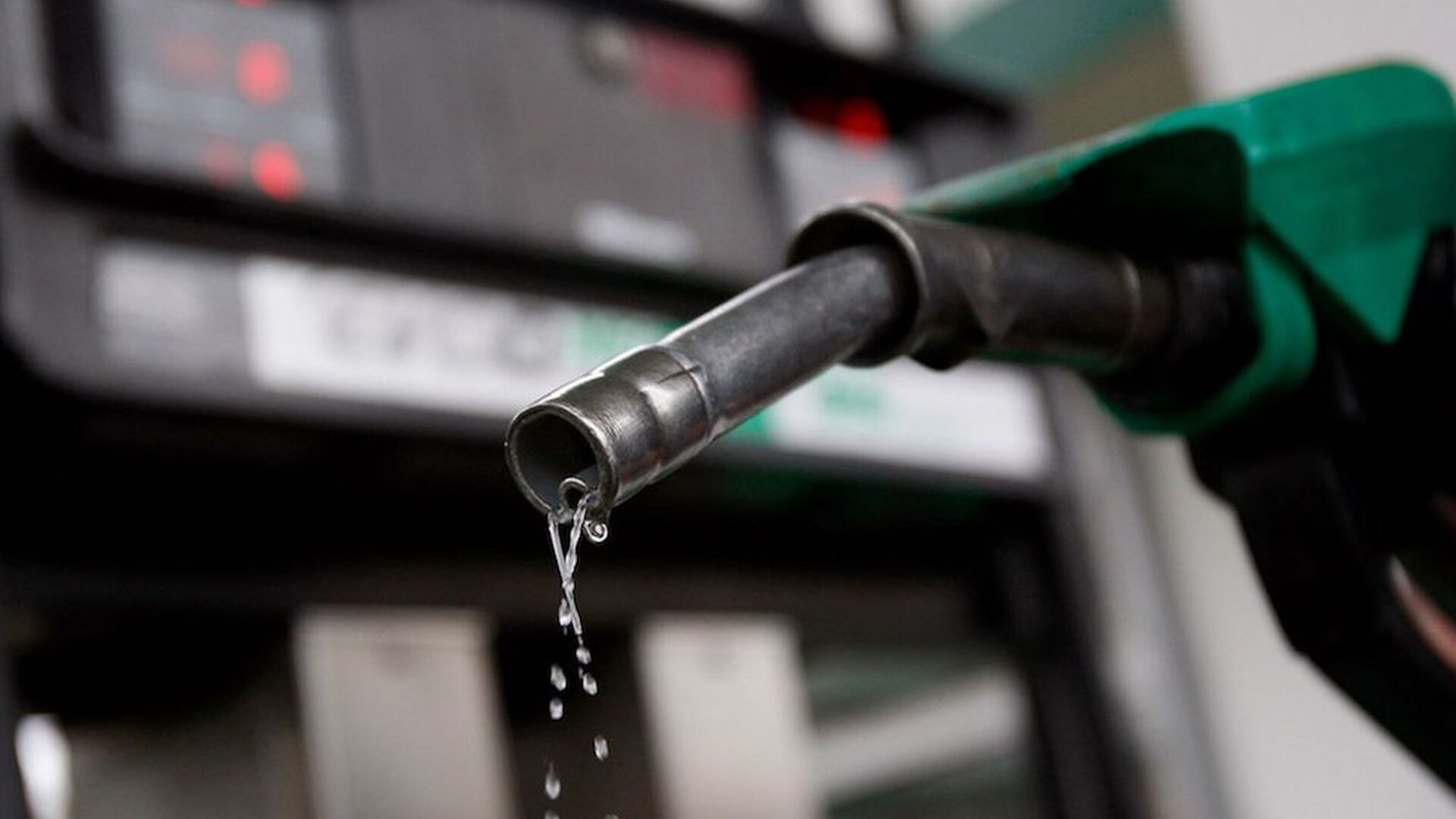 "Fuel Subsidy is Gone": Is Nigeria Prepared for the Knock-on Effects?
On 29th May 2023, Bola Ahmed Tinubu was sworn in as Nigeria's fifth president in its Fourth Republic (since the return of democracy in 1999). During his inaugural speech, Tinubu focused on insecurity and economic challenges, before making his first executive economic pronouncement that the "fuel subsidy is gone". In the aftermath of his speech, fuel prices across the country, and region, rose in response to this policy change rising from the official pump price of 185 Naira ($0.40) to between 350 ($0.76) and 550 Naira ($1.18). 
The inauguration was the cap on the career of a politician whose supporters praise as an astute administrator. This legacy comes from his two terms as Lagos State Governor where he built Lagos' internally generated revenue and his stewardship of one of the constituent parties of today's ruling party. However, the size of those challenges pale in comparison to dealing with the removal of fuel subsidies, and this decisive move may make or mar his presidency and a nation asking difficult questions about its existence.
A History of Fuel Subsidies
Fuel subsidies refer to government policies that aim to reduce the cost of fuel for consumers by bearing some costs to petroleum product distributors, typically through direct payments or price controls. They were introduced in Nigeria in 1977 by the Olusegun Obasanjo regime when it introduced the Price Control Act which controlled the price of commodities, including petroleum products. This was in response to the oil price shock in 1973 and the adverse impact of rising global oil prices on the local population. It has remained popular – a 2020 survey by the International Centre for Tax and Development indicates that 70 per cent of  Nigerians oppose the reduction or removal of subsidies.
However, the fuel subsidy program soon became increasingly problematic and prone to corruption and mismanagement. The system of subsidies created opportunities for fraud, as well as the smuggling of petroleum products across the country's borders. In addition, the rising cost of the subsidy program further escalated as global oil prices rose, straining the government's budget and diverting resources from other sectors. For instance, in 2022, the House of Representatives, alleged that more than $10 billion worth of the nation's crude had been stolen via fraudulent fuel subsidy claims by the NNPC and other industry stakeholders.
In an attempt to address these challenges, the Nigerian government has made several attempts to reform or remove fuel subsidies. In 2012, the Jonathan administration sought to scrap the subsidy entirely and backed down after nationwide protests and strikes driven by fears of a significant increase in fuel prices and worsening living conditions. The government eventually partially reinstated the subsidy but at a reduced level. The Buhari administration sought to enforce the implementation of a price modulation mechanism that adjusts fuel prices in response to fluctuations in global oil prices. This was in a bid to provide a sustainable supply of petroleum products in the country despite the volatile nature of the market.
Why Subsidy in the First Place?
Supporters argue that subsidies are necessary to protect the most vulnerable segments of the population from the impact of rising fuel prices. Fuel subsidies can be viewed as a form of social welfare, as they aim to protect the most vulnerable segments of society from the impact of rising fuel prices, which in turn affect transportation and other economic activities. However, others argue that the subsidy was an initial government quick-fix mechanism that persisted because of a failure to fix the country's moribund refineries. 
The Nigerian refineries have been plagued with operational inefficiencies and frequent breakdowns for many years, leading to their overall failure. The country's four major refineries – in Kaduna, Warri and two in Port Harcourt – were established to reduce Nigeria's dependence on imported petroleum products and promote self-sufficiency in the refining sector. Among the several factors contributing to their poor performance is a lack of proper maintenance and low investment in upgrading infrastructure. The structures are outdated and poor maintenance practices result in frequent breakdowns and operational disruptions. Another significant challenge is corruption and mismanagement within the Nigerian National Petroleum Corporation (NNPC), which oversees the operations of the refineries. Rather than fixing the refineries, the quick fix was to resort to the subsidised importation of petroleum products. Revitalizing Nigerian refineries requires a comprehensive approach that involves addressing various aspects of their operation such as refurbishing outdated equipment, improving maintenance practices, and ensuring reliable power supply. Also, there is a need for a better professional management and skilled workforce especially competent professionals with experience in refinery management that can help streamline operations, improve maintenance practices, and optimize production. However, all these will fail if the procurement process is not fair, competitive and transparent with a proper oversight of financial management.
An Interconnected Challenge
Fuel price increases have had a cascading effect on transportation, inflation rates, and the cost of goods and services. It has affected both individual consumers and businesses, leading to higher transportation costs, increased inflationary pressures, and potentially reduced consumer spending and economic activity. These costs have been passed on to consumers in the form of higher ticket prices, shipping fees, or increased prices for goods transported by road. More so, fuel is a significant input in the production and manufacturers often pass these costs onto consumers by raising prices on their products. This contributes to overall inflationary pressures in the economy. In many places, Nigerians are experiencing a 100 percent increase in transportation and on the cost of goods and services.
Nigeria's security challenges are well documented – there are issues in all six geo-political zones. All these conflicts are driven to some extent by poverty and resource clashes, which the fuel subsidy removal might aggravate. When factoring other economic metrics, such as unemployment and external debt, there is a concern that this situation could spiral out of control. 
Those clamoring for the removal of the subsidy will argue that it frees the government to redirect funds and efforts to other critical areas. Yet, this only leads to the persistent concern about how government's best efforts seem perennially marred by poor, and often corrupt execution. Solutions will require difficult and bold actions. This could be an opportunity to cut down the size of governance – ranging from the country's generous salary scheme for public officials to the number of parastatals the country covers. Another path for the government would be to ringfence set percentages for critical sectors in line with global recommendations, such as 15% on healthcare ironically accepted at the Abuja Declaration. Balancing the allocation of resources between government houses and sectors that have a direct impact on citizens' well-being is a crucial aspect of budgeting and governance.
In due course, all this falls if the government fails to correct the refinery challenge. The incursion of the private sector, notably led by Aliko Dangote whose refinery was recently commissioned, should inspire other groups to enter the market. Yet, this remains a situation that must be carefully managed because of the expected national security implications. When key sectors and assets are privatised, without adequate consideration of national security implications, it may lead to vulnerabilities and potential threats to a country's security and sovereignty. If a country becomes heavily dependent on private companies for critical services or supplies, disruptions in those sectors due to market conditions, conflicts of interest, or other factors can impact national security.  
More so, a thriving private sector requires more than just deregulation but also the provision of an enabling environment for private sector to thrive. With impending inflation and higher cost of living, overlooking the need to balance the safety need for affected people is very risky, not only for the security of the country but also for the private sector actors in the petroleum industry. The government and other key stakeholders in the country's petroleum industry must therefore, take into account the need to be socially responsible, and responsive to public needs by stepping up to global standards of governance and industry best practices. These facts are apparently overlooked in the subsidy removal policy which is a step towards complete deregulation of the downstream sector. The Petroleum Industry Act which provides for this total deregulation, however, does not account for measures to cushion the adverse consequences that could follow.
Nigeria is not the only country reverting its decision to subsidise petroleum. Merely two days after Tinubu's presidential pronouncement in Nigeria, Angola also made a similar policy change.  More so, it is a step that countries like Indonesia, Egypt and Iran took when they faced severe challenges contributing to fiscal deficits and causing inefficiencies in the economy. However, all three countries introduced compensatory measures to protect the poor. Indonesia introduced a targeted cash transfer program called the "Family Hope Program" to provide financial assistance to low-income households. The Egyptian government implemented a gradual approach to subsidy removal, while it introduced a smart card system to target subsidies to the most vulnerable segments of society, while gradually reducing subsidies for higher-income groups. For Iran, the government initiated a comprehensive subsidy reform plan in 2010, which involved phasing out energy subsidies gradually. It introduced a cash transfer program called the "Targeted Subsidy Law" to compensate the poor for the impact of subsidy removal. In all, savings from subsidy removal were redirected toward productive sectors of the economy and social programs.
In Nigeria, the tale should not be different. The expected N6 trillion saved annually might provide some optimism on government's future plans, but it must not forget to balance that with present existential realities. There is a need for a comprehensive approach that combines multiple strategies such as targeted cash transfer programs that specifically benefit low-income individuals and households. Also, there is a need to subsidize the prices of essential goods and services that have a significant impact on the daily lives of the poor, such as food staples, healthcare, and public transportation. More so, there is a need to implement programs that focus on skill development and job creation for the poor. By equipping individuals with relevant skills and providing employment opportunities, it becomes easier for them to improve their economic situation and cope with the removal of subsidies. 
Ultimately before the removal of subsidy, the government ought to show political will and build trust first by unravelling the subsidy fraud and bringing all perpetrators to justice. Also, there should have been a massive investment on the transportation sector and the power sectors. Although the fuel subsidy is often identified as a primary source of financial leakage in Nigeria, recent reports show that crude oil theft has cost the country approximately $10 billion from January to July 2022. This staggering cost equates to N4.3 trillion at the exchange rate of N430 per dollar. Addressing this issue could garner widespread support among Nigerian citizens. Given the delicate state of the country following contentious elections, it is crucial for the government to proceed cautiously when pursuing policies that could have significant economic and socio-political impacts. 
Overall, the government needs to convince the citizens that the money saved from subsidy will be put to judicious use as the re-looting of Abacha's loot, COVID-19 palliative fraud, and the controversies of the National Social Investment Programme remain mind-boggling. Effectively communicating subsidy removal to citizens is crucial for them to understand the reasons behind the decision and its potential impacts. There needs to periodic television and radio broadcasts, social media platforms, official websites, town hall meetings, and press releases to explain the economic challenges and inefficiencies associated with subsidies, and how their removal can lead to long-term benefits for the economy and citizens. This will allow citizens to express their concerns, ask questions, and provide feedback.
DENGIYEFA ANGALAPU  is a Research Analyst at the Centre for Democracy and Development.