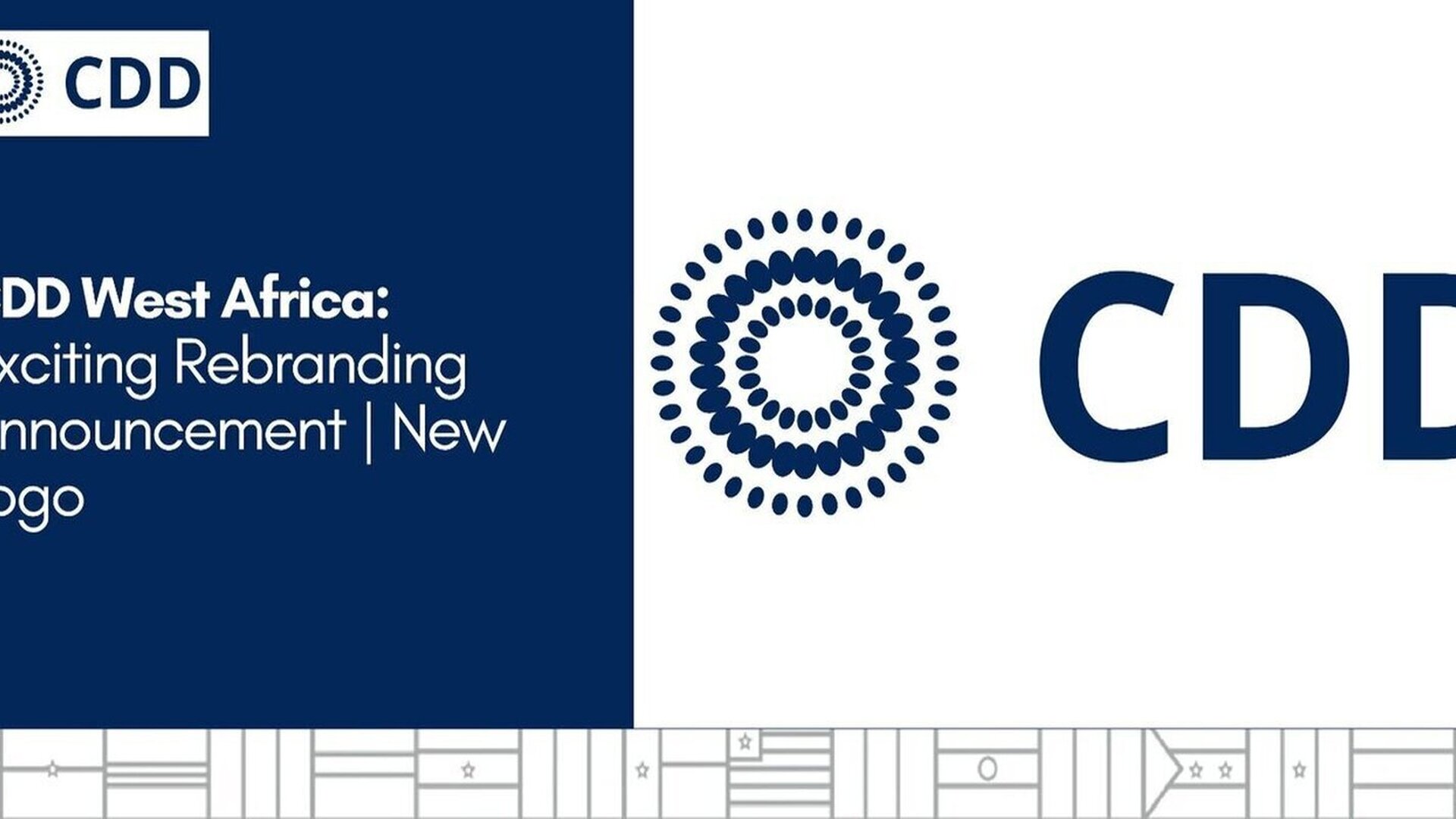 Exciting Rebranding Announcement | New Logo
Dear esteemed partners and collaborators,
At the Centre for Democracy and Development - West Africa's foremost organisation dedicated to the promotion and consolidation of democratic development - we are  excited to share a momentous update in our brand identity with you. We recently undertook some steps to rebrand our identity and today, we are delighted to present our new logo! 
Capturing the essence of our evolution, our new logo represents a significant milestone in our ongoing efforts to enhance our presence and communicate our mission effectively. While retaining the essence of our previous logo, we have introduced captivating elements that reflect our continued progress over the years.
Notably, the colour blue, an integral part of our former logo, remains at the core of the redesigned logo. This thoughtful continuity preserves CDD West Africa's established recognition and association with the colour blue. The incorporation of concentric circles within the logo signifies the multi-faceted and layered nature of our work, encompassing diverse regional and national boundaries, as well as various thematic programs and projects.
To ensure a seamless transition, the new logo has been flawlessly integrated across the Centre's social media platforms and websites. We therefore kindly invite all partners and stakeholders to adopt the new logo in their correspondence and collaboration with the Centre. For ease of access, the new logo is available for download on the Centre's Flickr account. Henceforth, this is the official and only recognized logo and we encourage you to utilize it for project purposes and any other interactions with the Centre.
https://www.flickr.com/gp/142614078@N05/aMLK697Q2z
In alignment with our rebranding efforts, we request our partners to abbreviate the organisation's name as CDD West Africain all official correspondence and written addresses.
We are genuinely excited about this rebranding journey, and we remain committed to working hand in hand with each of you to make a lasting impact across West Africa. Thank you for your unwavering support and anticipated cooperation in this regard.
For more information, contact: communications1@cddwestafrica.org